Associate Investigators
Dr. Valerie Hilgers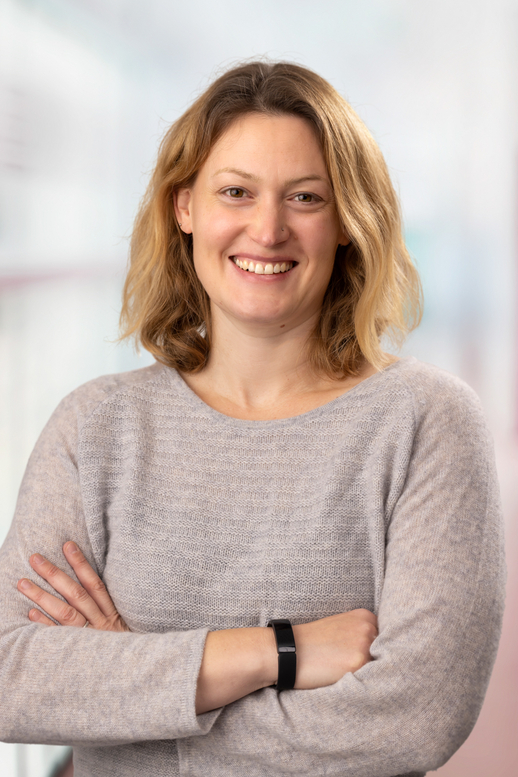 Contact
Dr. Valerie Hilgers
Max Planck Institute of Immunobiology and Epigenetics Freiburg
T +49 761 5108 280
hilgers(at)ie-freiburg.mpg.de
Further Information
10 selected publications:
ELAV and FNE Determine Neuronal Transcript Signatures through EXon-Activated Rescue.
Carrasco J, Rauer M, Hummel B, Grzejda D, Alfonso-Gonzalez C, Lee Y, Wang Q, Puchalska M, Mittler G, Hilgers V (2020).
Mol Cell. 80(1):156-163.e6.
The PSI-U1 snRNP 
interaction regulates male mating behavior in Drosophila.
Wang Q, Taliaferro JM, Klibaite U, Hilgers V, Shaevitz JW, Rio DC (2016).
Proc Natl Acad Sci U S A 113, 5269-5274. 

Alternative polyadenylation coupled to transcription initiation: Insights from ELAV-mediated 3' UTR extension.
Hilgers V (2015).
RNA Biol. 12, 918-921. Review article. 

ELAV links paused Pol II to alternative polyadenylation in the Drosophila nervous system.
Oktaba K, Zhang W, Lotz TS, Jun DJ, Lemke SB, Ng SP, Esposito E, Levine M*, Hilgers V* (2015).
Mol Cell 57, 341-348. *corresponding authors
ELAV mediates 3' UTR extension in the Drosophila nervous system.
Hilgers V, Lemke SB, Levine M (2012).

Genes Dev. 26, 2259-2264.
Neural-specific elongation of 3' UTRs during Drosophila development.
Hilgers V, Perry MW, Hendrix D, Stark A, Levine M, Haley B (2011).
Proc Natl Acad Sci U S A 108, 15864- 15869.

Drosophila microRNAs 263a/b confer robustness during development by protecting nascent sense organs from apoptosis.
Hilgers V, Bushati N, Cohen SM (2010).

PLoS Biol. 8, e100039.
The conserved microRNA miR-8 tunes atrophin levels to prevent neurodegeneration in Drosophila.
Karres JS, Hilgers V, Carrera I, Treisman J, Cohen SM (2007).
Cell 131, 136-45.
A conserved role for cytoplasmic poly(A)-binding protein 1 (PABPC1) in nonsense-mediated mRNA decay.
Behm-Ansmant I, Gatfield D, Rehwinkel J, Hilgers V, Izaurralde E (2007).
EMBO J. 26, 1591-601. 

Translation-independent inhibition of mRNA deadenylation during stress in S. cerevisiae.
Hilgers V, Teixeira D, Parker R (2006).
RNA 12, 1835-45.