Principal Investigators
Prof. Dr. Marco Prinz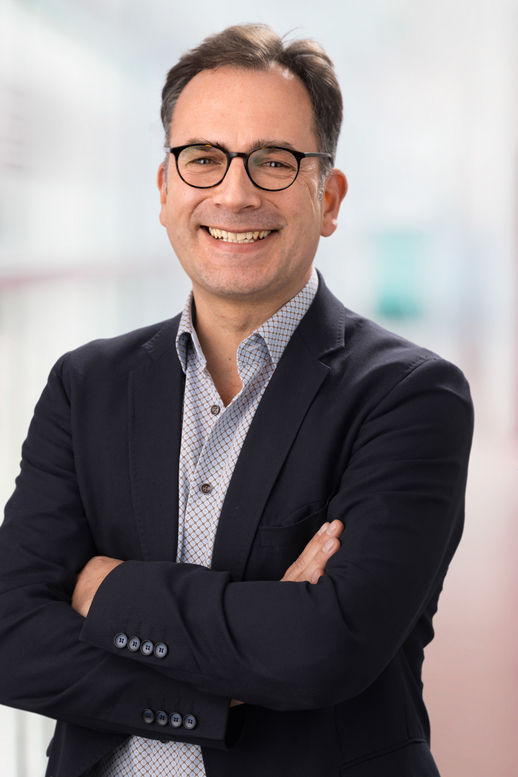 10 selected publications
Spatial and developmental heterogeneity of mouse and human microglia at single-cell resolution.
Masuda T, Sankowski R, Staszewski O, Böttcher C, Amann L, Sagar, Scheiwe C, Nessler S, Kunz P, Van Loo G, Coenen VA, Reinacher PC, Michel A, Sure U, Gold R, Grün D, Priller J, Stadelmann, Prinz M (2019).
Nature, 566(7744):388-392.
Single-cell profiling identifies myeloid cell subsets with distinct fates during neuroinflammation.
Jordão MJC, Sankowski R, Brendecke SM, Sagar, Locatelli G, Tai YH, Tay TL, Schramm E, Armbruster, Hagemeyer N, Groß O, Mai D, Cicek Ö, Falk T, Kerscheinsteiner M, Grün D, Prinz M (2019).
Science, 363(6425).pii:eaat7554.
Histone deacetylases 1 and 2 regulate microglia function during development, homeostasis, and neurodegeneration in a context-dependent manner.
Datta M, Staszewski O, Raschi E, Frosch M, Hagemeyer N, Tay TL, Blank T, Kreutzfeldt M, Merkler D, Ziegler-Waldkirch S, Matthias P, Meyer-Luehmann M, Prinz M (2018).
Immunity, 48(3):514-529.e6.
A new fate mapping system reveals context-dependent random or clonal expansion of microglia.
Tay TL, Mai D, Dautzenberg J, Fernandez-Klett F, Lin G, Sagar, Datta M, Stempfl T, Ardura Fabergat A, Staszewski O, Margineau A, Sporbert A, Steinmetz LM, Pospisilik JA, Jung S, Priller J, Grün D, Ronneberger O, Prinz M (2017).
Nat Neurosci, 20(6):793-803.
Brain endothelial- and epithelial-specific interferon receptor chain 1 drives virus-induced sickness behavior and cognitive impairment.
Blank T, Detje CN, Spieß A, Hagemeyer N, Brendecke SM, Wolfart J, Staszewski O, Zöller T, Papageorgiou I, Schneider J, Paricio-Montesinos R, Eisel UL, Manahan-Vaughan D, Jansen S, Lienenklaus S, Lu B, Imai Y, Müller M, Goelz SE, Baker DP, Schwaninger M, Kann O, Heikenwalder M, Kalinke U, Prinz M (2016).
Immunity 44, 901-12.
Origin, fate and dynamics of macrophages at central nervous system interfaces.
Goldmann T, Wieghofer P, Jordão MJ, Prutek F, Hagemeyer N, Frenzel K, Amann L, Staszewski O, Kierdorf K, Krueger M, Locatelli G, Hochgerner H, Zeiser R, Epelman S, Geissmann F, Priller J, Rossi FM, Bechmann I, Kerschensteiner M, Linnarsson S, Jung S, Prinz M (2016).
Nat Immunol. 17, 797-805.
Host microbiota constantly control maturation and function of microglia in the CNS.
Erny D, Hrabě de Angelis AL, Jaitin D, Wieghofer P, Staszewski O, David E, Keren-Shaul H, Mahlakoiv T, Jakobshagen K, Buch T, Schwierzeck V, Utermöhlen O, Chun E, Garrett WS, McCoy KD, Diefenbach A, Staeheli P, Stecher B, Amit I, Prinz M (2015).
Nat Neurosci. 18, 965-77.
A new type of microglia gene targeting shows TAK1 to be pivotal in CNS autoimmune inflammation.
Goldmann T, Wieghofer P, Müller PF, Wolf Y, Varol D, Yona S, Brendecke SM, Kierdorf K, Staszewski O, Datta M, Luedde T, Heikenwalder M, Jung S*, Prinz M* (2013).
Nat. Neurosci. 16, 1618-26.
Microglia emerge from erythromyeloid precursors via Pu.1- and Irf8-dependent pathways. Kierdorf K, Erny D, Goldmann T, Sander V, Schulz C, Perdiguero EG, Wieghofer P, Heinrich A, Riemke P, Hölscher C, Müller DN, Luckow B, Brocker T, Debowski K, Fritz G, Opdenakker G, Diefenbach A, Biber K, Heikenwalder M, Geissmann F, Rosenbauer F, Prinz M (2013).
Nat Neurosci. 16, 273-80.
Cytosolic RIG-I-like helicases act as negative regulators of sterile inflammation in the CNS.
Dann A, Poeck H, Croxford AL, Gaupp S, Kierdorf K, Knust M, Pfeifer D, Maihoefer C, Endres S, Kalinke U, Meuth SG, Wiendl H, Knobeloch KP, Akira S, Waisman A, Hartmann G, Prinz M (2011).
Nat Neurosci. 15, 98-106.