Associate Investigators
PD Dr. Joachim Boldt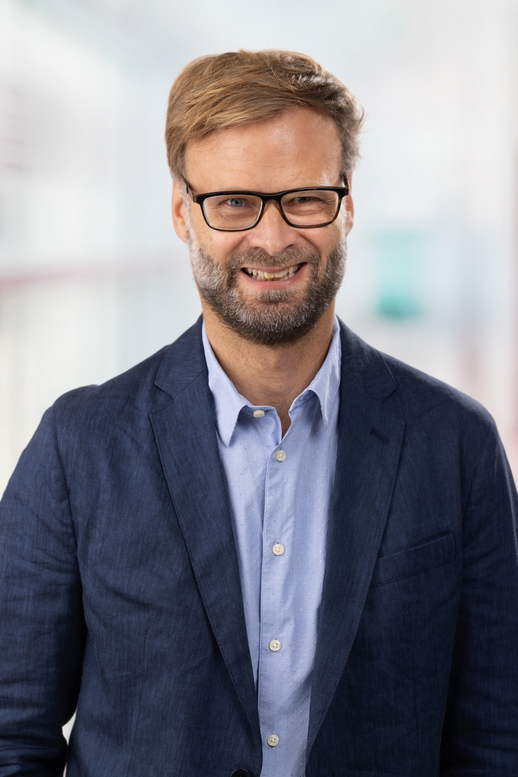 Contact
PD Dr. Joachim Boldt
Institute of Medical Ethics and History of Medicine (Faculty of Medicine)
University of Freiburg
T +49 761 203 5048
boldt(at)egm.uni-freiburg.de
Further Information
My research is on ethical and philosophical issues in the biosciences. I am interested in the role of metaphors and narratives in describing and communicating research in the biosciences. Metaphors such as the well-known "machine" metaphor highlight certain aspects of living beings at the cost of others. Metaphors guide our understanding of research, its objects, its path into the future, and its potential benefit and harm in specific ways. Laying bare these influences helps to develop nuanced future scenarios and qualifies both grand utopian and dire dystopian visions.
In addition, I am interested in listing, describing and analyzing ethical principles that can help to ensure responsible bioscientific research and responsible use of molecular biotechnologies. These principles need to take account of the huge variety of areas of applications, diverse public and political convictions, and a number of different ethical background theories. It is a matter of ongoing debate, which list of principles can be up to the task.
My reseach is located at the intersection of bioscience, public opinion, and governance. Taking a stance on ethics in the biosciences is, ultimately, not an expert task, but a task for societal debate. My research is meant to facilitate this debate.
Keywords
Ethics, bioscience, responsible research, metaphor, narrative
---
It may be true that sometimes, some parts of the public do not accurately understand scientific concepts and research. It may also be true, though, that sometimes, some parts of the scientific community do not adequately understand the rational basis of public worries and mistrust. Research in ethics and philosophy of science must address both shortcomings
---
10 selected publications:
Machine metaphors and ethics in synthetic biology.
Boldt J (2018)
Life Sciences, Society and Policy 14,1, doi: 10.1186/s40504-018-0077-y
Ethical principles for the use of human cellular biotechnologies.
Wolpe PR, Rommelfanger KS, Drafting and Reviewing Delegates of the BEINGS Working Groups (2017).
Nat Biotechnol. 35, 1050–1058.
Genetics, epigenetics, and forms of action. About the ethical ambivalence of epigenetic knowledge.
Boldt J (2017). In: Reinhard Heil, Stefanie B Seitz, Harald König, Jürgen Robienski (Eds.): Epigenetics. Ethical, Legal and Social Aspects.
Springer VS, p. 69-82.
Synthetic biology. Metaphors, Worldviews, Ethics, and Law.
Boldt J (Hg.) (2016)
Springer, Wiesbaden.
Ethische Prinzipien zur Beurteilung von neuen Biotechnologien. Ein Vergleich von drei Stellungnahmen.
Boldt J (2016).
Jahrbuch für Recht und Ethik 24, S. 99-111.
Do We Have A Moral Obligation to Synthesize Organisms to Increase Biodiversity? On Kinship, Awe, and the Value of Life's Diversity.
Boldt J (2013). Bioethics 27, 8, 411-418.
Life as a technological product. Philosophical and ethical aspects of synthetic biology.
Boldt J (2013).
Biological Theory 8, 4, 391-401.
Creating Life: Synthetic Biology and Ethics.
Boldt J (2013). In: Gregory E. Kaebnick, Thomas H. Murray (Hg.): Synthetic Biology and Morality. Artificial Life and the Bounds of Nature.
MIT, Cambridge/MA, S. 35-50.
Leben schaffen? Ethische Reflexionen zur Synthetischen Biologie.
Boldt J, Müller O, Maio G (Hg.) (2012).
Mentis, Paderborn.
Newtons of the leaves of grass.
Boldt J, Müller O (2008).
Nat Biotechnol. 26,4, 387-389.