Associate Investigators
Prof. Dr. Manfred Jung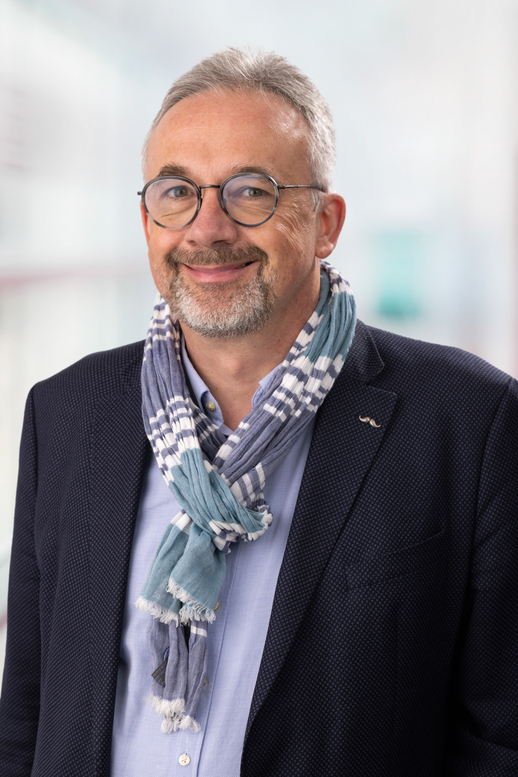 10 selected publications:
KMT9 mono-methylates histone H4 Lysine 12 and controls proliferation of prostate cancer cells.
EMetzger E, Wang S, Urban S, Willmann D, Schmidt A, Offermann A, Allen A, Sum M, Obier N, Cottard F, Ulferts S, Preca BT, Hermann B, Maurer J, Greschik H, Hornung V, Einsle O, Perner S, Imhof A, Jung M, Schüle R (2019).
Nat Struct Mol Biol. 26; 361–371.
Chemically induced degradation of sirtuin 2 (Sirt2) by a proteolysis targeting chimera (PROTAC) based on sirtuin rearranging ligands (SirReals).
Schiedel M, Herp D, Hammelmann S, Swyter S, Lehotzky A, Robaa D, Olah J, Ovadi J, Sippl W, Jung M (2018).
J Med Chem. 61:482-491
Beyond the BET Family: Targeting CBP/p300 with 4-Acyl Pyrroles.
Hügle M, Lucas X, Ostrovskyi D, Regenass P, Gerhardt S, Einsle O, Hau M, Jung M, Breit B, Günther S, Wohlwend D (2017).
Angew Chem Int Ed Engl. 56(41):12476-12480.
Identification of a small-molecule ligand of the epigenetic reader protein Spindlin1 via a versatile screening platform.
Wagner T, Greschik H, Burgahn T, Schmidtkunz K, Schott AK, McMillan J, Baranauskienė L, Xiong Y, Fedorov O, Jin J, Oppermann U, Matulis D, Schüle R, Jung M (2016).
Nucleic Acids Res. 44(9):e88.
Assembly of methylated KDM1A and CHD1 drives androgen receptor-dependent transcription and translocation.
Metzger E, Willmann D, McMillan J, Forne I, Metzger P, Gerhardt S, Petroll K, von Maessenhausen A, Urban S, Schott AK, Espejo A, Eberlin A, Wohlwend D, Schüle KM, Schleicher M, Perner S, Bedford MT, Jung M, Dengjel J, Flaig R, Imhof A, Einsle O, Schüle R (2016).
Nat Struct Mol Biol. 23(2):132-9.
Selective Sirt2 inhibition by ligand-induced rearrangement of the active site.
Rumpf T, Schiedel M, Karaman B, Roessler C, North BJ, Lehotzky A, Oláh J, Ladwein KI, Schmidtkunz K, Gajer M, Pannek M, Steegborn C, Sinclair DA, Gerhardt S, Ovádi J, Schutkowski M, Sippl W, Einsle O, Jung M (2015).
Nat Commun. 6:6263.
Chromo-pharmacophores: Photochromic diarylmaleimide inhibitors for sirtuins.
Falenczyk C, Schiedel M, Karaman B, Rumpf T, Kuzmanovic N, Grötli M, Sippl W, Jung M, König B (2014).
Chem Sci. 5:4794-4799.
4-Acyl pyrroles: mimicking acetylated lysines in histone code reading.
Lucas X, Wohlwend D, Hügle M, Schmidtkunz K, Gerhardt S, Schüle R, Jung M, Einsle O, Günther S (2013).
Angew Chem Int Ed Engl. 52(52):14055-9.
Nonpeptidic propargylamines as inhibitors of lysine specific demethylase 1 (LSD1) with cellular activity.
Schmitt ML, Hauser AT, Carlino L, Pippel M, Schulz-Fincke J, Metzger E, Willmann D, Yiu T, Barton M, Schüle R, Sippl W, Jung M (2013).
J Med Chem. 56(18):7334-42.
Structural basis for the inhibition of histone deacetylase 8 (HDAC8), a key epigenetic player in the blood fluke Schistosoma mansoni.
Marek M, Kannan S, Hauser AT, Moraes Mourão M, Caby S, Cura V, Stolfa DA, Schmidtkunz K, Lancelot J, Andrade L, Renaud JP, Oliveira G, Sippl W, Jung M, Cavarelli J, Pierce RJ, Romier C (2013).
PLoS Pathog. 9(9):e1003645.