Associate Investigators
Prof. Dr. Michael Köttgen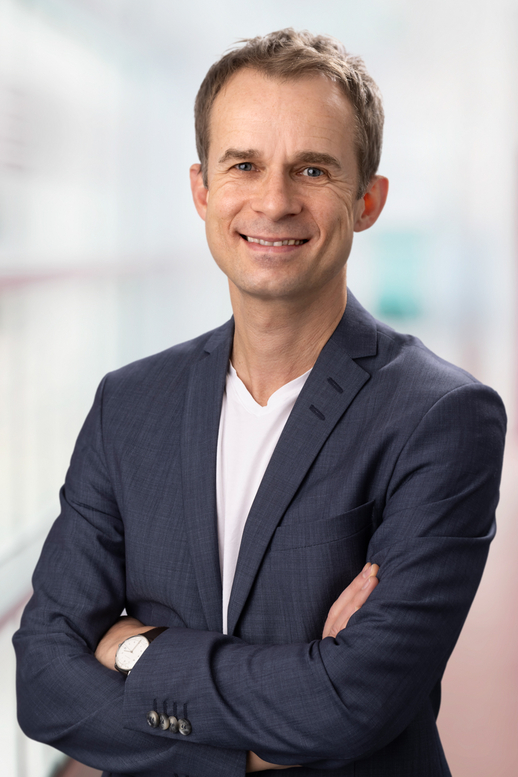 10 selected publications:
The mitochondrial transporter SLC25A25 links ciliary TRPP2 signaling and cellular metabolism.
Hofherr A*, Seger C*, Fitzpatrick F, Busch T, Michel E, Luan J, Osterried L, Linden F, Kramer-Zucker A, Wakimoto B, Schutze C, Wiedemann N, Artati A, Adamski J, Walz G, Kunji ERS, Montell C, Watnick T, Köttgen M (2018).
PLoS Biol 16, e2005651
Efficient genome editing of differentiated renal epithelial cells.
Hofherr A*, Busch T*, Huber N, Nold A, Bohn A, Viau A, Bienaime F, Kuehn EW, Arnold SJ, Köttgen M (2017).
Pflugers Arch 469, 303-311
Targeted rescue of a polycystic kidney disease mutation by lysosomal inhibition.
Hofherr A, Wagner CJ, Watnick T, Köttgen M (2016).
Kidney Int 89, 949-955.
Polycystic kidney disease: Cilia and mechanosensation revisited.
Hofherr A, Köttgen M (2016).
Nat Rev Nephrol 12, 318-319.
N-glycosylation determines the abundance of the transient receptor potential channel TRPP2.
Hofherr A*, Wagner C*, Fedeles S, Somlo S, Köttgen M (2014).
J Biol Chem 289, 14854-14867.
Primary cilia regulate mTORC1 activity and cell size through Lkb1.
Boehlke C, Kotsis F, Patel V, Braeg S, Voelker H, Bredt S, Beyer T, Janusch H, Hamann C, Godel M, Muller K, Herbst M, Hornung M, Doerken M, Köttgen M, Nitschke R, Igarashi P, Walz G, Kuehn EW (2010).
Nat Cell Biol 12, 1115-1122.
Identification of a urate transporter, ABCG2, with a common functional polymorphism causing gout.
Woodward OM*, Köttgen A*, Coresh J, Boerwinkle E, Guggino WB, Köttgen M (2009).
Proc Natl Acad Sci U S A 106, 10338-10342 .
TRPP2 channels regulate apoptosis through the Ca2+ concentration in the endoplasmic reticulum.
Wegierski T*, Steffl D*, Kopp C*, Tauber R, Buchholz B, Nitschke R, Kuehn EW, Walz G, Köttgen M (2009).
EMBO J 28, 490-499.
TRPP2 and TRPV4 form a polymodal sensory channel complex.
Köttgen M*, Buchholz B*, Garcia-Gonzalez MA, Kotsis F, Fu X, Doerken M, Boehlke C, Steffl D, Tauber R, Wegierski T, Nitschke R, Suzuki M, Kramer-Zucker A, Germino GG, Watnick T, Prenen J, Nilius B, Kuehn EW, Walz G (2008).
J Cell Biol 182, 437-447.
Trafficking of TRPP2 by PACS proteins represents a novel mechanism of ion channel regulation.
Köttgen M*, Benzing T*, Simmen T, Tauber R, Buchholz B, Feliciangeli S, Huber TB, Schermer B, Kramer-Zucker A, Hopker K, Simmen KC, Tschucke CC, Sandford R, Kim E, Thomas G, Walz G (2005).
EMBO J 24, 705-716.