CIBSS Speakers · Principal Investigators
Prof. Dr. Wolfgang Driever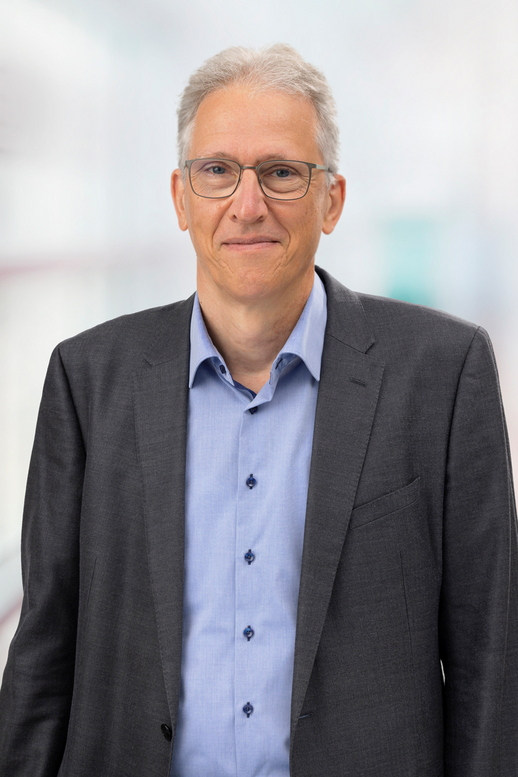 10 selected publications:
A network of Notch-dependent and -independent her genes controls neural stem and progenitor cells in the zebrafish thalamic proliferation zone.
Sigloch C, Spitz D, Driever W (2023).
Development. 150(7):dev201301.
Wnt/β-catenin signaling promotes neurogenesis in the diencephalospinal dopaminergic system of embryonic zebrafish.
Westphal M, Panza P, Kastenhuber E, Wehrle J, Driever W (2022).
Sci Rep. 12(1):1030.
Chemical Genetics Screen Identifies Epigenetic Mechanisms Involved in Dopaminergic and Noradrenergic Neurogenesis in Zebrafish.
Westphal M, Sant P, Hauser AT, Jung M, Driever W (2020).
Front Genet. 11:80.
Protection from UV light is an evolutionarily conserved feature of the haematopoietic niche.
Kapp FG, Perlin JR, Hagedorn EJ, Gansner JM, Schwarz DE, O'Connell LA, Johnson NS, Amemiya C, Fisher DE, Wölfle U, Trompouki E, Niemeyer CM, Driever W, Zon LI (2018).
Nature. 558(7710):445-448.
Bsx controls pineal complex development.
Schredelseker T, Driever W (2018).
Development. 145(13):dev163477.
The descending diencephalic dopamine system is tuned to sensory stimuli.
Reinig S, Driever W, Arrenberg AB.
Curr Biol. 2017 Feb 6;27(3):318-333.
Tyrosine glycosylation of Rho by Yersinia toxin impairs blastomere cell behaviour in zebrafish embryos.
Jank T, Eckerle S, Steinemann M, Trillhaase C, Schimpl M, Wiese S, van Aalten DM, Driever W, Aktories K.
Nat Commun. 2015 Jul 20;6:7807.
Pou5f1 transcription factor controls zygotic gene activation in vertebrates.
Leichsenring M, Maes J, Mössner R, Driever W, Onichtchouk D.
Science. 2013 Aug 30;341(6149):1005-9.
Pou5f1-dependent EGF expression controls E-cadherin endocytosis, cell adhesion, and zebrafish epiboly movements.
Song S, Eckerle S, Onichtchouk D, Marrs JA, Nitschke R, Driever W.
Dev Cell. 2013 Mar 11;24(5):486-501.
Inversin, the gene product mutated in nephronophthisis type II, functions as a molecular switch between Wnt signaling pathways.
Simons M, Gloy J, Ganner A, Bullerkotte A, Bashkurov M, Kronig C, Schermer B, Benzing T, Cabello OA, Jenny A, Mlodzik M, Polok B, Driever W, Obara T, Walz G (2005). Nature Genetics 37, 537-543.